INSITE
®

Insoles:


Built on the Science of Comfort

Get more out of your footwear than just a shoe that fits. INSITE® insoles are designed using industry-leading biomechanics testing and data, helping footwear brands deliver the most comfort, performance, and support possible – right out of the box.
Proven Comfort™

Using Data to Quantify Comfort
INSITE builds insoles on human factor data, using the science of biomechanics to improve the way the body interacts with the shoe. Our Proven Comfort method tests insoles and shoes for what you need most out of your footwear – so you can live, work, and play at your best.

Sustainable Insoles
At INSITE, we believe sustainability makes a better insole – period. Our plant-based foam blends and solution-dyed textiles are engineered to enhance insole durability and performance while significantly reducing our carbon emissions, non-renewable energy use, and water waste.
Benefits of Plant-Based Foams Using Susterra
®

Propanediol
*Based on a peer-reviewed life cycle assessment from 2019, comparing cradle-to-gate production of 100% Susterra
®
Propanediol to the typical petro-chemical alternative.
Our Insoles & Foams
INSITE products are optimized for brands using the Proven Comfort method, so you can enjoy professional-grade orthotic comfort in your everyday footwear – without having to buy a replacement insole.

Our patented Contoura
®
insole shape is designed and approved by podiatrists based on 120,000 3D foot scans, providing you with a custom orthotic feel.
ArchRelief™ insoles offer targeted pressure relief with a low-profile arch shape and plush foams for lightweight, responsive underfoot comfort.
EcoComfort™ foams are made with high-performance plant-based compounds that keep you light on your feet, while keeping more carbon out of the atmosphere.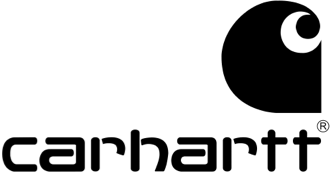 Finding the best shoes for kids that move through their daily activities with them doesn't have to be a challenge, but it still requires a thoughtful approach.
In this introduction to carbon capture and sequestration, we'll explain why these aspects of regenerative farming matter so much for the environment.
You don't have to choose between comfort and style. When shoes are designed with the right insole, that's what makes shoes comfortable.